A family domain that puts beginners in the spotlight!
A site that offers large natural spaces within a sunny climate
The Sybelles is a french skiing area located in the Savoie department. In total, the domain regroups 310 kilometers of slopes for 6 resorts, among which you find the resort of La Toussuire. It is the fourth skiing area of France, which houses a large number of slopes designed for beginners, making it the ideal destination for a family trip. Even though it is a large-scale domain, among the most significant in France, the Sybelles offers attractive prices in terms of passes.
The domain of Sybelles offers large skiable spaces, very pleasant to cross the slopes without any problems. Beginners will be particularly impressed by the structure of the domain, which offers many slopes of low difficulty, even at altitude! Thus, you will all have the pleasure to explore the whole site! Whether you're more a fan of alpine ski, snowboard or cross-country ski, all winter sports are available in Sybelles and you will have the opportunity to try new experiences!
The Sybelles site benefits from a very pleasant climate with record sunshine in the region. From the peaks of the domain, you will have the chance to admire marvelous panoramas over the surrounding massifs with a 360° view. The domain of Sybelles is the dream destination to spend holidays in the open air and leave with unforgettable memories!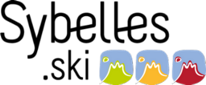 Sybelles